The secrets are out about the mess Connor Cochran made by defrauding Peter Beagle fans.  So far, pressure forced him to make a public refund promise, and retract attacks he made against whistleblower employee Michael Bolger to distract attention. But he plays victim about the harm he did.  Here's what you're really hearing when you hear denial about it.
10) Shady partners show "birds of a feather".
Associating with crooks may happen unintentionally.  But honest people don't do it knowingly. It's indefensible with the evidence on the table.
Bleeding Cool's report about this story added new disreputable association with artists of the Last Unicorn comic.
Ray Dillon and Renae De Liz are also still accused themselves of non-delivery and delay of projects from the Peter Pan graphic novel Kickstarter, to the Womanthology Kickstarter, as well as repeated stories of commissioned work that was extremely delayed or never fulfilled.
Cochran's sordid partnership with ex-lawyer Charles Petit, whose license was taken away, has a few more background details.  Petit represented writer Harlan Ellison, and helped cause Ellison's reputation for "litigious rampages" against everyone – like suing AOL because a piece of Ellison's writing was posted to a newsgroup.  Petit represented Ellison to sue publisher Fantagraphics in their 30-year feud that was called an "adolescent pissing contest."  And Petit had a role with The SF Writer's Association that's very embarrassing in hindsight: he served their Literary Fraud Committee – before he lost his license for doing fraud.
Petit was the chosen partner for a routine of bullying and scrubbing stories of anyone who complains about being scammed.  As a reader said: "if only Con-nor put as much effort into making customers happy as into arguing and suing…"
11) The biggest disappointment of all.
Message received from an ex associate of Connor Cochran:
Glad to see someone is finally calling Connor out in public for his scams… it's worth noting that even though Conlan Press has been around since 2005 it  has yet to publish a single thing. All they are is a Peter Beagle signature factory that sells other people's stuff. The only correction I would make is that I don't believe Peter is as innocent in this fraud as he would like us to believe. I bought into that fairy tale at first because that's the story you want to believe. The sad truth is that he's allowed himself to be put in these situation and is silently complicit, as long as he gets his $3K a month in rent and living expenses I honestly don't think he cares who gets burned.
Oh.
If true, that crosses a line from injustice for duped victims, to something worse.
If true, it's very sad to hear this about a creative hero.  Beagle is surrounded by fans and handlers shielding him from reality – while a con man uses him for a shield.  It's like finding out a benevolent community organization has a bad secret.  (Actually it's a company with a website full of them.)
But can you blame an old writer, with bad business experiences that would tire anyone?  Beagle just wanted to write- and let the ends justify the means.
Every saint is human, with human faults.  Passivity isn't the worst fault in the world.  Failure to act, when alerted about scamming, can be charitably called sad.  It was sad that Beagle stayed passive when whistleblower Mike Bolger quit Conlan Press and tried to alert him – with nothing to gain except doing the right thing.  The right thing was stopped, and Bolger was trashed for it.
The burden of blame falls on Connor Cochran – and other knowing supporters who can read the story now. They deny, push back, and want to kill it again.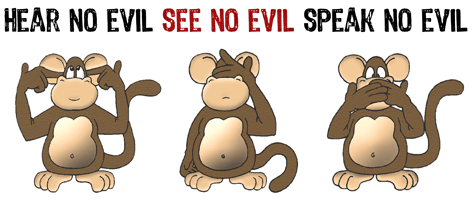 Cochran treats fairy tale believers as easy targets.  You can hear him chortling about taking candy from babies.  He fluffs them up to believe anything about their hero.  Dirty business happens behind the front of nice old Peter.  If smoke and mirrors fail, a sob story about Peter is Cochran's nuclear bomb against complaints.  After all, if a complainer doesn't buy it- many others can turn on them.
Peter's poorness and bills, dead mom, house troubles, hard work, "cramped hand" from writing… whatever it takes to make an excuse, Cochran will say it.  He plays a violin and sings Peter's name. He strews it around like sweet sawdust on a puddle of puke.  "Peter wants…" You can hear the heartstrings while the cash register rings.
"Why can't Beagle speak for himself? Why is it continually, 'Peter says this,' 'Peter likes this'? The guy is a con artist."
If you see a statement about business from Peter Beagle, it's dictated by Connor Cochran and puppeteers. Beagle doesn't manage his Twitter account or his career. If you tried to get in touch, it would happen through a handler making a false front.
"I reached out to everyone associated with Peter Beagle and Cochran including the Twitter account claiming to be the "official" Twitter account of Peter S. Beagle; surprise, it isn't. It was just another layer between the fans and Mr. Beagle set up by Cochran." – victim
In response to this story, Beagle supposedly dismisses all intricate details, with an empty little statement posted by his Twitter account manager.  Supposedly, you should trust a second-hand denial that says "you can count on it."  Ignore countless corroborating complaints.
Some eat it up like they want to be treated like suckers, and don't care if it happens to others.  Meanwhile, other trusting people are left in the dark, who haven't even realized there's a story at all.
At risk are uninformed fans, liable to get cheated against their will.  Hopefully they won't learn the hard way.  People of conscience need to tell everyone at risk.
12) Future innocent victims deserve truth.
When an unrepentantly lying businessman gets away with cheating – the ends do not justify the means.
For deniers, it's your money to burn if Cochran steals it.  There's no use for "wake up, sheeple!" messages.  It's enough to point out what's actually happening to victims, and leave a warning for others who haven't yet been harmed.
This site is here for good to record it.  In a few years – when your Last Unicorn audiobooks are STILL never delivered – remember, you were warned.
It's encouraging that pressure from this site forced a public refund offer. That wouldn't have happened without it. But it wasn't initiated honestly. Buyers should not be rudely surprised when delivery dates pass for goods that were never produced, and then they must beg and plead for refunds instead of finding them in their mailbox.  Victims deserved to be sought and told the truth, instead of having it squeezed out of the cheater's fists.  You'll see how hard Cochran rages against truth in the push back to the story.
Keep watching for new reports.